Meet The Harris Govern Business Tax Software
Your jurisdiction is likely facing more pressure than ever before as taxpayers demand e-filing options, even as your staff work with shrinking IT budgets and ever-changing laws and regulations. Your staff will see immediate operational efficiencies as our next-generation software provides your jurisdiction with the tools you need to reduce costs and empower taxpayers with e-filing solutions.
Business Tax Features
The Business Tax software has been developed with a configurable engine meeting the unique needs of each jurisdiction. Once set up, this software automatically computes taxes and applies applicable discounts, penalties, and interests allowing your staff to reduce errors and delays and helping your jurisdiction collect payments faster. Additionally, online filers will not need to manually calculate fields, deduct expenses, or add fees as ONLY entry fields are enabled Online while the rest of the fields are automatically calculated for them, eliminating errors, frustrations, and associated penalties while improving taxpayers' services.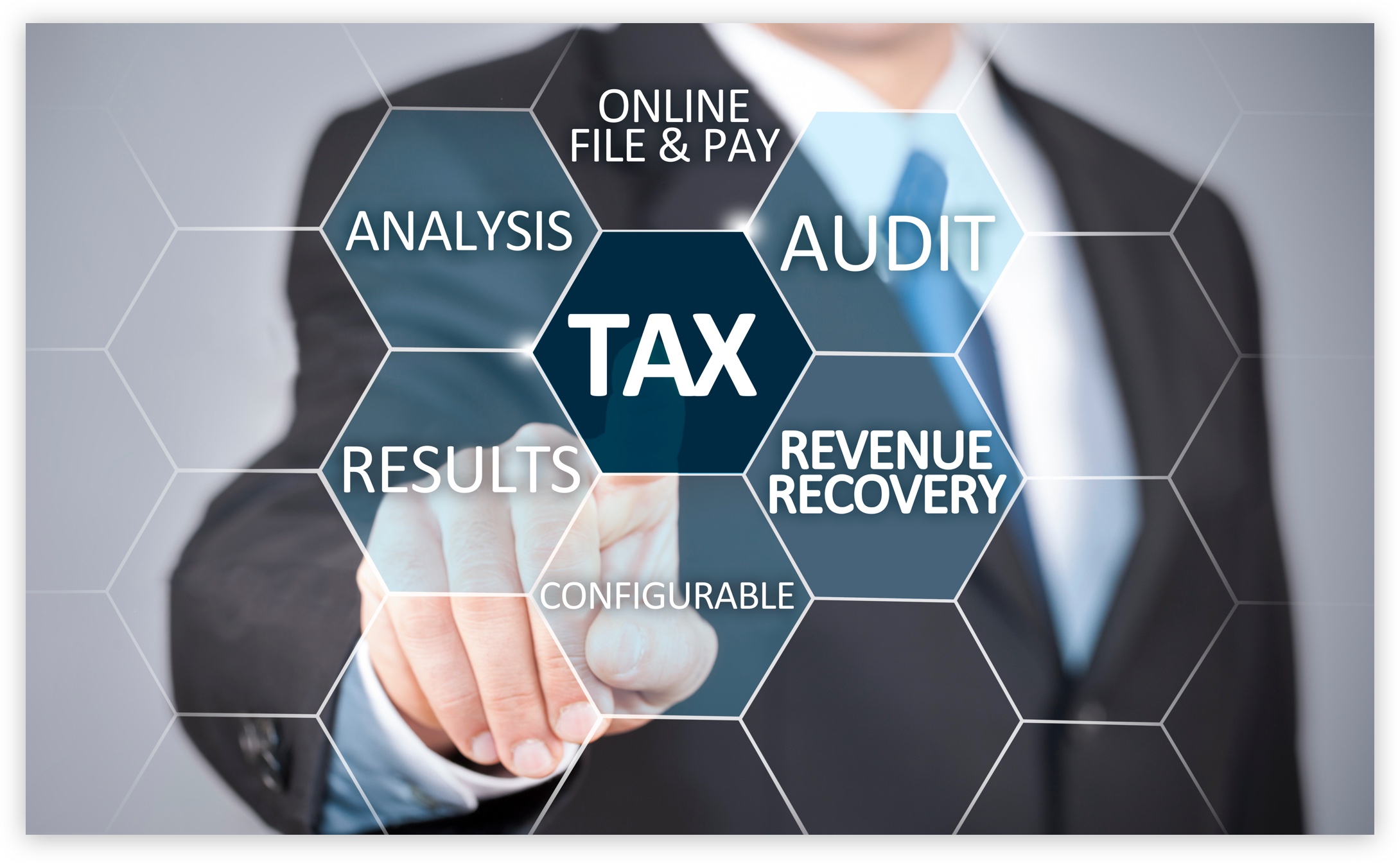 Through our integrated software, access to tax data (accounts, filings, payments, outstanding delinquent receivables, non-filers, etc.) has never been easier as your staff can search, query, and analyze such data for any purpose including audit.
Harris Govern Business Tax Benefits
Improve efficiencies and exceed taxpayers' expectations with our Business Tax software.

Online Services
By enabling Online Services, your Agency will:
Enhance your taxpayers' experience with your services and improve client services.
Enable Government Transparency.
Diminish "footprints" and calls to your office.
Reduce staff workload & costs as your taxpayers will do the work.
Eliminate manual efforts and filings' erroneous calculations.
Publish as MUCH or as LITTLE data as YOU desire.
Greater Transparency & Accuracy
Our software connects departments like never before, while also increasing transparency and trust with taxpayers. Each action that taxpayers or your staff take will be recorded with a confirmation number that can be tracked.

Data Analysis
Auditors can use our search tool, the QueryTool or utilize such audit criteria to automate the creation of audit records or (or and) to define the records they want to further evaluate for a potential audit.
Contact Our Team
Speak with an experienced team member